About Us
---
It all began as just another creative whim, uttered with the phrase "I could make that...and better". And so she did.
A new Mom crazy for coordination + an infant daughter with a head full of hair just begging to be adorned = the creative force that is known as The Bowtique.
Ever the craftaholic, Jill toiled many hyper-caffeinated nights from her kitchen table mastering the art of bow making and creating new designs for lovely little locks.(a passion that continues today).
With armfuls of compliments and encouragements on her side, she took the plunge and opened her very own Bowtique.
After a few years of steady successes, The Bowtique continues its ever growing success to include customers from all over the world. Today, The Bowtique collection has grown to include a wide selection of unique and stylish hair accessories for girls of all ages.
As a one woman business, the accessories are never mass produced. Each one-of-a-kind creation is meticulously hand crafted as a custom piece in Jill's office. Only the best products are featured at The Bowtique as each piece is also tried and true with her very own "in house" testers.
Customer service is our top priority. We strive to make the most lovely and unique accessories. Clips that will have you saying, "These are so splendid, I must have 100 of them!"
Please let us know how we can make your shopping experience better or share your comments directly by emailing us at jillain @ thebowtique.com. We truly appreciate your interest in our accessories and hope to keep you coming back for more.

P.S. - And they lived happily accessorized ever after.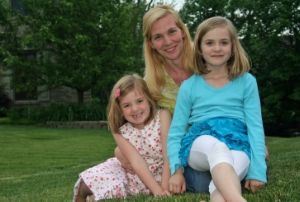 ---